About The Cottage House Inn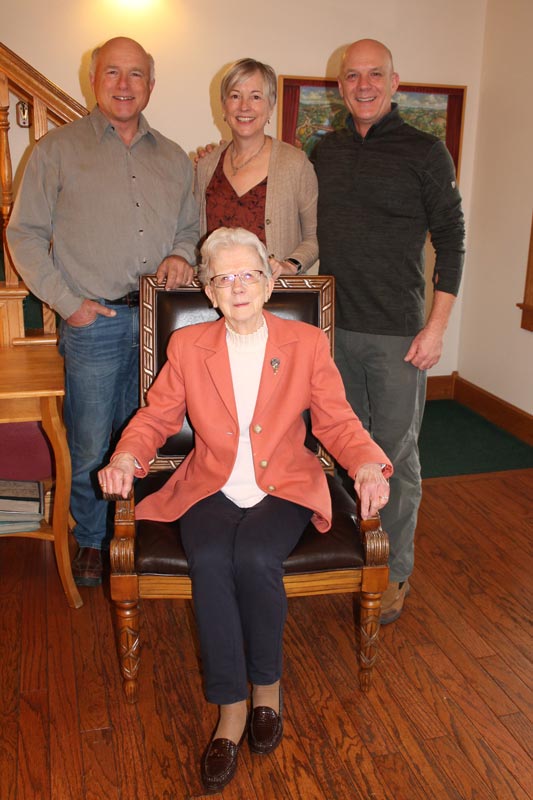 We feel that we have truly spent two nights with wonderful long-time friends. The Cottage House staff made our stay special and comfortable. We love the attention to simplicity and "no-waste". Being able to walk to a super play is quite a bonus.Harry & Elle B., Iowa
Celebrating 30 Years in 2023!
The Cottage House Inn is a third-generation family-owned and operated business. In the early 1990s, Lanesboro started to see more visitors with the increasing popularity of the Commonweal Theatre and the Root River State Trail. During this time, there were not many lodging establishments in town, and the Bunge family noticed a need for more overnight accommodations. Waldo and Marilyn Bunge, along with their children Andrew Bunge, Mary Docken, and Eric Bunge, decided to fill that need and build an Inn. Waldo had a background as a Marine Corps cook, elementary school teacher and principal, as well as a summer camp cook. Marilyn had a background as a church administrator and homemaker on the family's farm in Preston. Together they combined their skills to provide warm hospitality, delicious breakfasts and catered meals, and clean and comfortable rooms. Andrew, owner of Bunge Construction, designed and built the Inn with the help of his employees and brother Eric. In August 1993, the first guests arrived at the Cottage House Inn. Additions were built in 1996 and 2000 to bring the Inn to its current size of 15 rooms, lobby, breakfast room, and a meeting room.
Waldo and Marilyn managed the Inn until 2004, with the passing of Waldo. Their niece, Lynn Bunge Susag, managed the Inn and cared for our guests until the spring of 2020. The third-generation of management, Waldo and Marilyn's granddaughter Alison Bunge Leathers, began management in June 2020 after spending two years learning from Lynn. Alison grew up working at the Cottage House and gathered experience in hospitality roles at Yellowstone National Park and in Nashville, TN, and is proud and honored to be carrying on the Bunge family's commitment to providing a clean, comfortable, and friendly home away from home. We strive to be your Inn when you're out!
Sustainability at The Cottage House Inn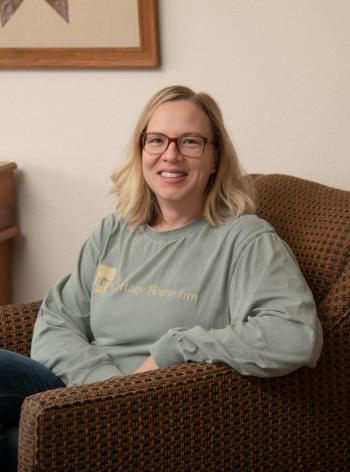 The Cottage House Inn is committed to economic, social, and environmental sustainability. Our business has rehabilitated historic buildings in downtown Lanesboro and turned them into new opportunities for entrepreneurs. We know the importance of investing in our community with funds, time, and talent and how that economic ripple effect can sustain the community for generations.
We are members of the Lanesboro Area Chamber of Commerce and Preston Area Chamber of Commerce, and our managers have served as Lanesboro Chamber board members and contributors. Our owners and staff actively participate in the community, help plan events, lift up local causes, and are so proud to be part of the teamwork that makes Lanesboro a premier destination to live, work, and play.
We practice our environmental sustainability daily by composting coffee grounds and food scraps, making recycling accessible with recycling bins in each guestroom and in all public spaces, providing reusable cups in the guestrooms, reusing plastic bags, cleaning with bulk and biodegradable supplies, reducing electricity and water use in our off-season, planting native plants in our landscaping, cleaning with reusable cleaning cloths instead of disposable towels, donating old linens to be remade as quilts, using recyclable bulk amenities in guestroom showers, and purchasing as many items as locally as possible. We are very committed to being conscious of our environmental impact and reducing it as much as possible every day.